Createch Offered dust collector filter for a full range of dust , fume and mist collection applications.
The cartridge filter dust collector is an industrial device that captures dust by forcing it through a pleated filter. The pleats in a cartridge filter can be round, oval, or both. The filter may have an outside and inside metal mesh. These devices are made from a polyester or cellulose blend, Aramid, PPS material and manufacturers often apply a coating to make them more durable in tough working conditions. They can be coated with a hydrophobic coating, as well as PTFE materials.
What is the working principle of cartridge dust filter ?
A cartridge filter in dust collector use a pleated nonwoven filtering media, which increased filtering surface area and reduced pressure drop.
The small size of the filter suitable for smaller machine. Ash dust particles entered the dust collector , passes through the filtering media , and go out the collector through a central pass.
To maintain the efficiency of the system, cartridges filters must be cleaned periodically using pulse jet air flow.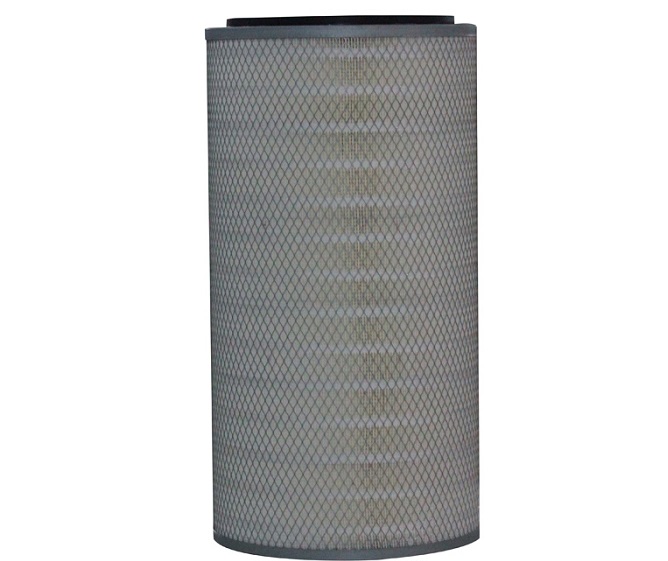 A cartridge dust collector is an ideal solution for multi-station welding and polishing workshops. They are also effective for a variety of applications. Especially beneficial in laser cutting machines and blanking production lines. Depending on the working conditions, filter cartridge dust collector can be customized to work efficiently. The filter cartridge dust collector can be installed with a flue gas dust collection device and a ducting system to collect more dust.
Dust collection Filter Cartridge is design to remove dust particles from air in high dusting area like foundries , power plant , mining etc. Dust collection Filter Cartridge is use perforated metal cartridges that contain a pleated, non-woven filtering media . dust collector filter box
Dust Collector Filter Cartridge :
Feature of CREATECH Cartridge Dust Filter
Fine fiber pleated filter material ensures longer filter life at a significantly lower pressure drop Filter Cartridge
Excellent quality media features increased durability, and cleanability
High filtration efficiency ,Fine particle release due to surface filtration
Lower pressure drop saves energy
Longer filter life reduces replacement and maintenance costs . Lightweight and easy to install
| | | | | | | |
| --- | --- | --- | --- | --- | --- | --- |
| Cartridge Model | Top Cap OD mm | Top Cap ID mm | Bottom Cap OD mm | Bolt Hole mm | Height mm | Filtration Surface (m²) |
| CF/P 3268 | Φ324 | φ213 | Φ324 | φ14 | 660 | 9.4 |
| CF/P 3275 | Φ324 | φ213 | Φ324 | φ14 | 750 | 10.6 |
| CF/P 3210 | Φ324 | φ213 | Φ324 | φ14 | 1000 | 14.2 |
| CF/P 3566 | Φ352 | φ241 | Φ352 | φ16 | 660 | 10 |
| CF/P 3575 | Φ352 | φ241 | Φ352 | φ16 | 750 | 11.3 |
| CF/P 3510 | Φ352 | φ241 | Φ352 | φ16 | 100 | 15.1 |
Specification of Cartridge Dust Filter
Dust Collection Filter Bags Types:
Pulse Jet Filter Bags
Reverse Air Filter Bags
Flat Filter Bags
High Temperature Filter Bag
PTFE membrane Filter Bags